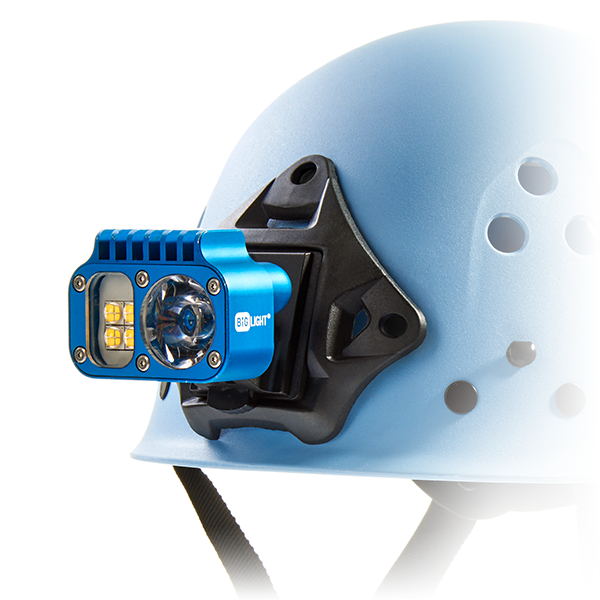 Remarkable performance high efficiency 4+1 LED design
Thanks to its small size, this headlight will not get stuck anywhere or cause any inconvenience when in use. The ultra efficient LEDs provide steady light intensity regardless of the battery status.
Furthermore, it features both a spotlight and a scattered light source, and the light intensity of both can be adjusted in several steps individually. Its light is absolutely neutral, in a homogenous color and with no flickering.
Scattered light maximal LED performance: 5880lm*
Spotlight maximal LED performance: 478lm*
* Official performance data provided by the LED manufacturer.
New benchmark in outdoor lighting with industry's longest runtime
Thanks to its cutting edge, ultra low power consumption screen you will always know for how long you can use the device in a given mode and how much time does it need to recharge.
The BigLight headlight features a special non-scratch glass cover, and the Aircraft Grade aluminum housing provides a sound, both waterproof and shockproof shielding.
In order to meet the needs of the sports camera enthusiasts, we equipped the lamp with a standard GoPro fixture and professional fittings that are exceptionally resistant to all kinds of mechanical impacts.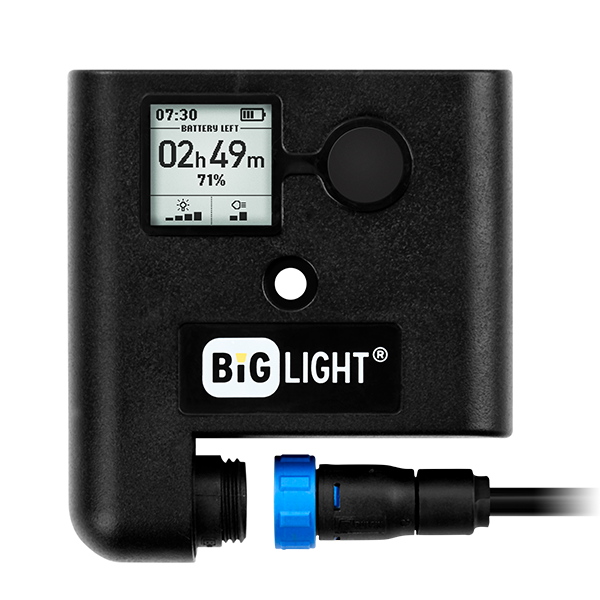 We bring daylight for the extreme sports lovers
With more than 10 years of experience behind us we know exactly what our customers need from a headlamp, and have perfected our products with relentless and continuous testing in real life working and sport scenarios.
In our leisure time we prefer to use our own products and trust them unconditionally whether our road leads to the bottom of a cave, to the summit of a mountain or to the depths of an ocean.